2015: Perfect Time to Invest in Italian Property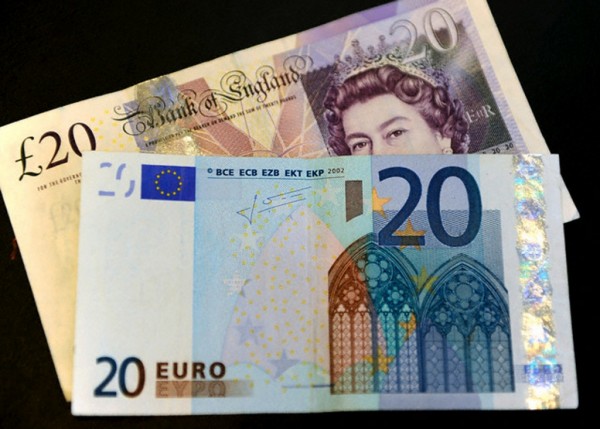 There are so many reasons that make now a great time to invest in Italian property.
Strong GBP/EUR exchange rate means bargains for UK buyers
Sterling is currently very strong against the euro – hitting a rate of 1.30 on Thursday 15th January for the first time in seven years. It is thought that the rate was strengthened by a number of factors:
• the European Court of Justice's (ECJ) ruling in favour of the quantitative easing programme proposed by the European Central Bank (ECB);
• the announcement by the Swiss National Bank that they were removing the cap on the Swiss franc in relation to the euro;
• a growth in confidence in sterling thanks to 'good low inflation'.
Further undermining of the euro could be compounded by this Sunday's Greek election – a victory for the left-wing opposition party could herald the end of Greece's involvement with the Eurozone leading to a loss of confidence in the single currency. Meanwhile, sterling's current strength may well be affected in the coming months by the uncertainty surrounding the UK general election.
Experts are unable to predict how the polls will go for the first time in recent history, and this uncertainty is likely to have an effect on sterling in the weeks running up to the vote. If the results are inconclusive once again, and another coalition government is formed, sterling could suffer further – as it did in 2010.
Be prepared – plan ahead
Of course, nothing is certain in currency markets. The Greek elections could go in favour of remaining in the Eurozone, which will recover some confidence in the multinational currency. There are expectations that 2015 could be the year that UK interest rates finally begin to rise, which could mean a boost for sterling. There is no exact science behind the currency market, making it important to be constantly aware of market movements and the factors that cause these.
With so many currency fluctuations potentially affecting the Italian property market at the current time, why not speak to our trusted partners, Smart Currency Exchange? Their experienced trading team are constantly monitoring currency markets and what affects them – meaning they can offer effective ways to transfer money according to your individual needs. You can take advantage of their Forward Contract product, which protects your money from sudden swings in the exchange rate through forward purchasing currency.
Italian property market stabilising
In Italy itself, house prices are stabilising, with 2014 showing the first indicators of recovery since the economic crash. In fact, a recent report by PwC and the Urban Land Institute suggests that Italy can offer some of the best property opportunities in Europe. There are numerous good value Italian properties available, particularly in the areas traditionally popular with overseas investors, such as Puglia, Lake Como and Tuscany – as well as some 'newly discovered' spots like the Dolomites and Le Marche, where properties can be up to 1/3 cheaper than in Tuscany. Here you will find a wide choice of property at very reasonable prices – and you may even still be able to barter prices down in some areas. Of course, the current strong GBP/EUR exchange rate means that prices are much more affordable wherever you are looking in the country. An Italian property on the market for €500,000 will currently cost a British buyer £384,615. This time last year, when the rate was 1.20, the same property would have cost around £416,666 – saving Brits over £32,000.
For bargain hunters, there was a growing market for an Italian property under €150,000 towards the end of 2014, and this is expected to continue throughout 2015. Some experts suggest that this is due to investors choosing to spend their savings on property instead of leaving money in the bank where it receives no interest. Property investment gives them something they can use, and even generate further income from by renting it out.
Buying costs in Italy
Whatever the reason for investing in Italian property, it's important to remember that buyers need around 10% of the purchase price to cover fees such as stamp duty and legal costs. Both buyers and sellers must pay agents fees. However, the cost of ownership in the country is low, there is no capital gains tax after five years and no inheritance tax. Italy has also been feted in recent times for making the purchase process less bureaucratic and less complicated for overseas investors.
Another recent benefit is the new improved travel connections between Italy and the UK, with new low-cost airline flights servicing the previously remote corners of the country.
Now's the time to find your dream home in Italy with ResRei