If you propose a complementary service and you want to become our partner,
please use this form to contact us, we will review your request and we will respond shortly.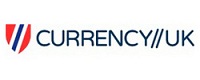 CURRENCY UK
Thinking of making the move to Sardinia? Well, Currency UK have got you covered with bank beating foreign exchange rates and a smooth, friendly service to help with transferring your funds overseas. We track down the best rates and offer our customers zero loading fees & zero transaction costs, meaning you can save significantly more than you could if you were transferring funds through a high street bank. Visit
Currency UK
or call us today to see how we can help you with your foreign exchange. Take a look at our
expat resources section
for extra tips on moving abroad!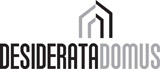 DESIDERATAdomus
To find a home in Bologna there is a new way. Do not look for it. Among search and find the house there is a difference, 
DESIDERATAdomus. 
DESIDERATAdomus is a flat Huner, as ResRei. A specialist apartment hunter in the city of Bologna, as ResRei is a specialist for Sardinia. The philosophy and commitment to DESIDERATAdomus is serving the buyer. We take care of " home hunting" that is, the search for real estate on commission . They have no properties for sale but will try and find them for their clients who want more chance of success, but also safety and savings in the operation of purchase. They work for buyers and not for sellers and they only deal with this since 2007. Each of their staff follows, at most two customers and this is a radical change in the practice of Italian real estate. They add quality to quantity and replace the personal relationship to the absence of the relationship. Their advice is to produce time-saving, money saving and knowledge that you have bought the best that the real estate market offers. All this is 
DESIDERATAdomus
.

Rent to Buy Consulting
The
Rent To Buy Consulting  
 is a "preparatory program to purchase" that allows you to jump right in the home you choose, the first lease (rent) and then in full ownership (buy) at the end of the buying process that will be completed within 3 years at a fixed price today.This method of buying and selling real estate has long been present in some Anglo-Saxon countries such as the USA, Australia, UK and Ireland. Now also in Italy you can buy with the Rent to Buy. Its flexibility allows it to be applied also to foreign buyers with a specific contract forms, ensuring transparency and incisiveness, subject to registration with the notary.The
Rent to Buy Consulting 
is a great way to break the threshold of cash required to buy the house and allows you to get financial benefits in terms of the deferral of costs, in particular the taxes related to the mortgage and the deed. For more information on Rent to Buy in Italy, visit www.renttobuyconsulting.it or for general information
www.renttobuyguide.co.uk
.

SARDEGNA.COM
Tourism and Holidays in Sardinia with
Sardegna.com
Choose our website for your holidays in Sardinia! Discover the beaches, the history, the traditions and the special events of Sardinia. Browse our huge online catalogue and book Hotels, B&Bs, Farm Holidays, Apartment Hotels and Holiday Rentals at the lowest prices on the web. If you're looking for a fantastic holiday by the sea or just want to discover the most beautiful island in the Mediterranean, you've come to the right place! Why Sardegna.com? Over 1000 properties in Sardinia Wide choice of Hotels, B&Bs, Apartments, Villas and Agritourism in Sardinia Best Price Guarantee We guarantee the best prices on the internet and no booking fees! Real customer feedback Read hundreds of comments from Sardegna.com's customers You can pay on arrival You can pay when you arrive or in installments We speak your language! Assistance and customer service in your language!

NOISTUDIO
NOISTUDIO architecture art & design" is an international network of dynamic and self-motivated professionals specialised in different fields. We are able to deal with different design features thanks to a team capable of developing any type of project (residential, interior design, offices and commercial), from the concept to realization. A unique multidisciplinary approach and a single project director enable us to deliver "turnkey" project to the customer, in accordance with the agreed time and budget.
NOISTUDIO
your network of architecture art and design.