ResRei Sardinia: Client's Testimonial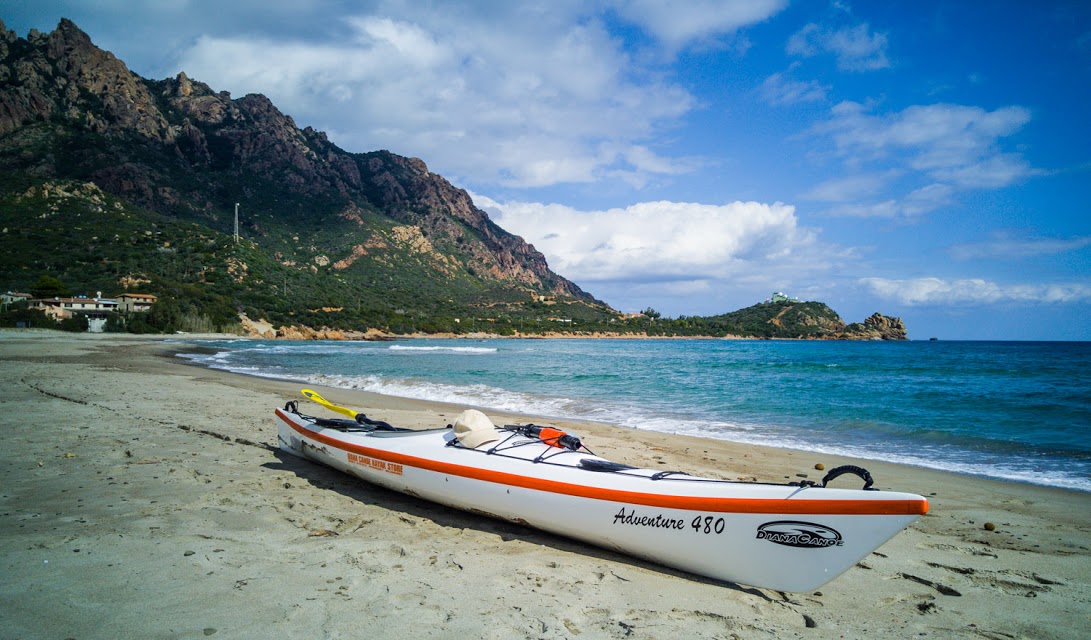 Steve, a British client with a passion for the outdoors, dreamed of living where he could easily kayak, bike, hike, and enjoy Sardinia's matchless natural beauty.
When Steve tried to find an apartment on his own, the complicating factors of language and distance nearly capsized his plans. Fortunately, he found ResRei. First, we worked together to identify what Steve wanted most from life on the island.  Next, drawing on my extensive knowledge of Sardinia's distinct regions, we toured properties suited to his wishes and budget. In less than a month, Steve found his ideal apartment on the slopes of Jerzu, amidst hiking and biking routes, with the Mediterranean beckoning nearby.
I have asked Steve to describe his journey from occasional visitor to delighted resident. It's truly a pleasure for me to welcome him to our enchanting island, and to his new home.
How did you discover Sardinia and why did you decide to get property there?
I have loved Italy for a long time and when an opportunity came up to kayak in Sardinia about 5 years ago I jumped at the chance. We kayaked from Orosei down to Santa Maria Navarese across several days and I immediately fell in love with the island. The scenery in that region is simply stunning and the people very friendly and welcoming. The weather was warm, the sea blue and the views as the mountains reach the sea simply gorgeous – I was hooked. We next kayaked in Sardinia in 2014 – this time in the south and the east ranging from Pula and Chia up to Buggeru and beyond.  Again the scenery was stunning and the trip (organised for us again by Skedaddle Italia) amazing. On this trip I first thought of the possibility of buying property on the island as I saw apartments advertised in Buggeru for around 70,000 Euro. Fortuitously in the months following that trip I found I had a budget of some 130,000 Euro to spend. My ambition to buy something in Sardinia solidified.
Why did you end up contacting a property finder?
Initially, I started to search for properties myself – including trying to contact the apartments I had seen in Buggeru. I was not making a great deal of progress – partly due to my lack of Italian, the fact that I was working in the UK and therefore not able to spend any time in Sardinia and partly because the local estate agents mostly wanted to point me in the direction of only a very few locations.
How did Resrei perform?
I then found ResRei from a Google search for property search in Sardinia and made contact. From the outset I was impressed with the professionalism and care given to me by Melania and ResRei. Even when my desired location, type of property etc. were very vague and subject to change they gave great advice, were patient and understanding. Most of all it was clear that they were not trying to sell me particular properties but were focussed on finding the right property for me.
When it came to the planned viewing trip I could not have asked for things to be better organised. Even when things had to change at short notice due to a timing issue Melania responded calmly and effectively and before I knew it had reorganised everything perfectly. Every viewing was well organised, with an English speaker in attendance and timings and directions well structured. The trip was both effective but also relaxed. I saw a wide range of properties in my chosen location and there were a number that were tempting.
Then on the final day of the trip I viewed the property which was to be my choice, Residence Is Murtas. I would never have found this property on my own. The moment that the owner opened the shutters in the main room of the apartment and the view to the sea was before me I was in love. It is perfection! Since completing the purchase I have had a number of visits from local people I know and they all agree the apartment is a total bargain, a stunning find and the owner of the small condominium, Mario, is an absolute treasure.
Throughout the sometimes tortuous buying process (never going to be straightforward when buying in a foreign culture with its own rules and processes) ResRei remained on hand to offer guidance and encouragement. They really were my right hand through the process. I have never had a moments doubt that finding and engaging ResRei was the best thing I did! They found the perfect property for me and made the whole process so much easier and less stressful.
I would advise anyone thinking of buying an Italian or Mediterranean home to choose Sardinia.  I continue to love it and the people as I learn more about it and make slow progress learning the language and, when you do choose Sardinia, to use ResRei to help and guide you through the process.
Steve Allanson
What Sardinia means to me
My last trip – October https://goo.gl/photos/mdCtQ9kzAyrMEZ8W6
The Apartment, views and surrounds https://goo.gl/photos/jEVRRixF93GtzJfm9